Nursing
Nursing
Centralia College offers a highly competitive two-year RN program to prepare graduates for the licensure examination to become a licensed registered nurse.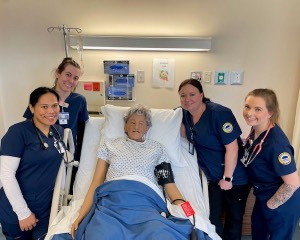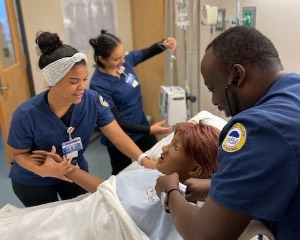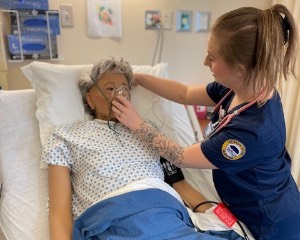 Purpose
Students who successfully complete all six quarters of the nursing program will receive an Associate in Applied Science-Transfer degree, and be eligible to take the National Council Licensure Examination for Registered Nursing (NCLEX-RN).
In addition to preparing students for the nursing profession, the AAS-T degree provides science and general education courses appropriate for students planning to transfer into selected four-year bachelor's degree programs.
Accreditation
Centralia College Associate Degree in Nursing program is accredited by the National League for Nursing Commission for Nursing Education Accreditation (NLN CNEA) located at 2600 Virginia Avenue, NW, Washington, DC 20032, 202-909-2526.
2023 Application Information
CC is now accepting applications for the 2023-24 school year. The initial online application and $25 application fee are due April 15. All required documentation must be received by June 30.
Centralia College admits 28 first year students each year. If you are a new student or if you've been gone for more than three quarters, you are considered a new student and must submit a new admission form.
LPN admission is based on cohort availability. LPNs are encouraged to apply!
Admission Requirements
Nursing Education Plan
Degree: Associate in Applied Science - Transfer
BIOL& 241 Human Anatomy & Physiology I - 5 credits
BIOL& 242 Human Anatomy & Physiology II - 5 credits
CHEM& 121 Introduction to Chemistry - 5 credit
ENGL& 101 English Composition I - 5 credits
MATH& 146 Introduction to Statistics - 5 credits
PSYC& 200 Lifespan Psychology - 5 credits
The following courses are recommended prior to admission to the Nursing program:
ANTH& 206 Cultural Anthropology OR SOC& 101 Introduction to Sociology - 5 credits
BIOL& 260 Microbiology - 5 credits
CMST& 220 Public Speaking OR CMST 250 Intercultural Communication - 5 credits
Health and Fitness Distribution - 3 credits
Fall Quarter
NURS 101 Basic Nursing Care Concepts - 12 credits
Winter Quarter
NURS 102 Common Alterations I - 12 credits
Spring Quarter
NURS 103 Common Alterations II - 12 credits
Fall Quarter
NURS 201 Mental Health and Lifespan- 10 credits
NURS 220 Management and Leadership - 2 credits
Winter Quarter
NURS 202 Complex Alterations - 12 credits
Spring Quarter
NURS 203 Complex Management - 8 credits
NURS 222 Transition to Practice - 4 credits
CONTACT
For Questions about the Nursing Program

Jenny Bauska, MSN, RN
Director of Nursing
360-623-8631
Email Jenny Bauska

For Questions about Applications and Credit Transfers

Kelly Worthey
Assistant Director of Enrollment Services
360-623-8664
Email Kelly Worthey