Work Study & Student Jobs
Student Job Center
The Student Job Center helps Centralia College students find part-time jobs to supplement their educational costs.
Work-study. Non work-study. On campus. Off campus. You must be eligible for financial aid to qualify for a work-study job (available on and off campus). Centralia College offers non work-study positions (on campus only), which are open to those who do and do not qualify for financial aid. All student employees must be enrolled in at least six college credits and be maintain good grades.
Look for us on Facebook, Instagram and Twitter! Search for Centralia College Student Job Center (cc_studntJobCntr) for open positions, news and student success stories!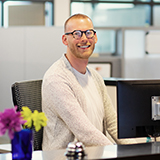 Work-study may be included in your financial aid package. Learn more about work study, including how to apply and how to find a job once it's awarded.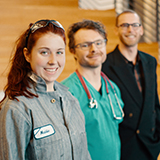 Centralia College offers positions open for students on campus and off.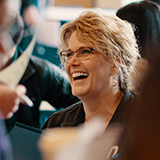 Post a Job
The Student Job Center will post one-page fliers for businesses seeking to fill positions. Be sure to include the position title, job description, business name, contact information, and closing date. Attach a PDF and email to studentjobs@centralia.edu.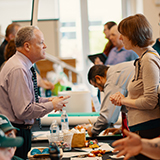 Centralia College hosts a community Job Fair, which includes more than 60 hiring businesses. Open to our students and community, this is a great event to meet hiring representatives and apply for your next job or career.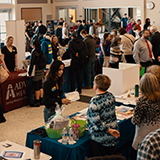 Businesses hiring within six months of the Job Fair are invited to participate in this free event. Registration will open when details become available for our next Job Fair.
For employment that is non-need based (not part of work-study programs).
Centralia College Student Job Center retains the right to refuse any employer or any job posting by any organization. SJC makes no particular recommendations regarding employers. We make no representations or guarantees about positions posted by this office. We are not responsible for safety, wages, working conditions, or any other aspect of non-need based, off-campus employment. Students are urged to perform due diligence in researching employers when applying for or accepting private off-campus employment.
All hiring and compensation for work performed by student employees is handled directly between the student and the employer. SJC does not perform background checks on students applying for jobs, nor on employers posting job opportunities. Employers and students are encouraged to request reference information from each other as needed to establish qualifications, credentials and overall fit between the employer and the student applicant.
We will not post jobs that appear to discriminate against applicants on the basis of race, color, religion, creed, age, national origin, disabled or Vietnam Era veteran status, sexual orientation, disability, or gender, gender identity or expression, marital status, and genetic information. Those organizations requiring candidates to invest, purchase/rent supplies, pay a fee as a condition of employment, or are commission–only are excluded from posting positions. Private, in-home positions such as yard work, tutoring, childcare, etc., will not be approved for safety reasons, nor will positions related to the adult entertainment industry. If desired, you may request a resource list of local and regional employment companies/businesses that may be able to assist you.
While jobs posted on our Job Board are intended to reach college students, employers must expect that jobs may be viewable by the general public.
CONTACT THE STUDENT JOB CENTER
TransAlta Commons, Room 228
studentjobs@centralia.edu
360-623-8974