CCEast Programs
Programs at CCEast
Earn a college degree or certificate, prepare for the GED test, take personal enrichment classes, and much more without leaving eastern Lewis County.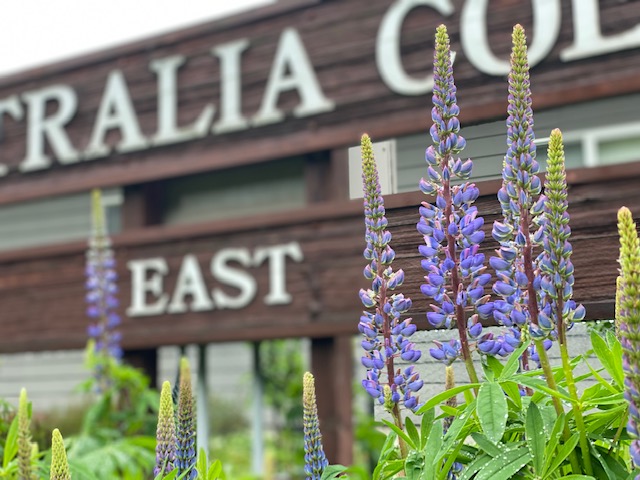 Fall 2022
Fall registration is now open. For meeting times and course descriptions, refer to the online class schedule or call 360-496-5022. Most fall quarter classes begin the week of Sept. 19.
In an effort to offer a full spectrum of learning opportunities for students, the following class modalities are being offered:
Face-to-Face classes are the traditional in-person sessions in a classroom with an instructor.
Online classes are fully online with no required dates/times for meeting. (There still may be deadlines assigned for tests, discussions, and assignments.)
Hybrid classes have some of the face-to-face class time replaced with online activities.
Virtual classes meet on a specific schedule, but may use online platforms such as Zoom, WebEx, or others.
Hybrid/Virtual classes meet virtually on a specific day/time for part of the class, with an online component for the rest.
Academic Transfer
Safety & Fitness (HF)

HLTH 145

Hybrid, Face-to-face
Stretching & Flexibility (HF)

HLTH 154

Hybrid, Face-to-face
Intro to Creative Writing (H)

ENGL 208

Hybrid, Face-to-face
Intro to Environmental Science (NS)

ENVS& 101

Hybrid Face-to-face
Career & Technical Education
QuickBooks

ACCT 220

Online
Bookkeeper Certification Course

ACCT 285

Online
Keyboarding for Business

BTEC 101

Hybrid, Face-to-face
Word 1

BTEC 210

Hybrid, Face-to-face
Excel 1

BTEC 214

Hybrid, Face-to-face
The following Business Technology (BTEC) classes are being offered as fully online options:
Word I

BTEC 210

Online
Excel I

BTEC 214

Online
Desktop Publishing

BTEC 218

Online
Word II

BTEC 219

Online
PowerPoint

BTEC 222

Online
Transitional Studies
If you need a little boost before starting college level classes, there are a number of opportunities to improve your math, English, and reading skills. (Skill-level is determined by the college level placement test.)
Adult Basic Education
Adult Basic Education classes prepare students for college preparation courses and are offered every quarter online. ABE classes are $25 per quarter. (Low income fee waivers are available for students who qualify.)
GED & High School Completion Classes
Centralia College offers classes and testing for students wanting to earn their GED, as well as a High School Completion option for students desiring a high school diploma. All GED and high school completion classes are currently online with instructor support via email, virtual meetings, or by phone – whatever meets the individual student needs.
Open Doors
Open Doors Youth Reengagement is a new partnership with the Morton and Mossyrock school districts and CCEast that provides educational services to youth who have dropped out of school or are not expected to graduate from high school by age 21. Call 360-496-5022 to get started.
Continuing & Community Education
These non-credit classes are designed for learning new skills and information in a non-graded, relaxed setting. Tuition is offered at a reduced rate. See the Continuing Education page for the most updated list of classes.
Possibilities at CCEast
Classes offered at Centralia College East enable individuals to complete a Centralia College Associate in Arts degree. This degree can either be transferred to a four-year university or be used to meet qualifications for jobs in the public or private sector.
Coursework toward several Business Technology certificates and Associate in Technical Arts (ATA) degrees can be taken at Centralia College East.
Administrative Assistant - ATA
Medical Administrative Assistant - ATA
Legal Administrative Assistant - ATA
Accounting - ATA, AAS & Certificates
Business Administration - ATA
Office Assistant and Legal Office Assistant - Certificate
Medical Office Assistant - Certificate
Prerequisite courses offered at CCEast on a rotating basis are:
Algebra I, Algebra II
Intro to Statastics
Composition I & II depending on quarter
Human Relations - Workplace
Lifespan Psychology
High school juniors and seniors who test at college level may, tuition free, begin their college coursework while meeting high school graduation requirements.
Individualized and small group study is offered Monday through Thursday at CCEast.
These non-credit classes designed for learning new skills and information in a non-graded, relaxed setting. Classes include health and fitness, arts, and more!
Community business classes earn no college credits and are offered at a reduced rate. Skills gained from these classes may be adapted to the business setting for professional development.
CONTACT CCEAST
701 Airport Way
PO Box 87
Morton, WA 98356
360-496-5022 / 360-623-8925