Jimmy Ritchey is 2020 Distinguished Alumnus
Jimmy Ritchey is the 2020 Distinguished Alumnus
The Centralia College Foundation is honored to announce Jimmy Ritchey as the 2020 Distinguished Alumnus. Ritchey is a country music songwriter and record producer who has worked with some of the biggest superstars in country music over an impressive career spanning over 25 years in Nashville.
Ritchey grew up in a musical family in Centralia. His great-great grandparents had a band and both grandmothers and several uncles were musicians. He began playing in childhood and went on to master the mandolin, acoustic guitar, banjo, bass, fiddle and electric guitar.
In his late teens, he began commuting to Seattle, where he worked as an accompanist for country stars such as Bobby Bare, Ferlin Husky and Del Reeves, when they were touring in the Pacific Northwest. In between these gigs, Ritchey played in local bands and attended classes at Centralia College in 1990-91. It was CC instructor Ken Kimball that drew him to the campus.
"Ken Kimball, my music professor, was a fantastic music theory professor," Ritchey said. "I apply things I learned from Ken Kimball every day in my profession. He was the number one reason I went to school there."
He didn't know it at the time, but another class he took at CC would pay off in his future.
"Larry Fagerness' law class was fantastic, as well," Ritchey added. "Having to deal with contracts in all aspects of my life and business, has been helpful to understand legal language early on. I actually represented my band in court when we couldn't afford an attorney over some concert dates that were contracted and then canceled. We won."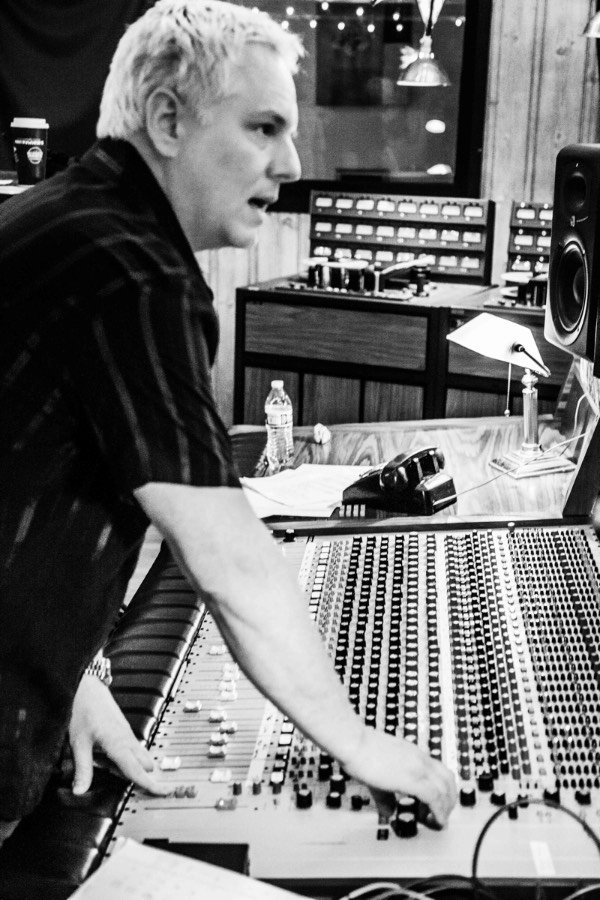 In 1995, Ritchey moved to Nashville and found almost immediate success. In just 10 years, Ritchey co-wrote four top-10 hits, produced albums for more than 10 artists, played guitar on dozens of recording sessions, and created his own song-publishing company, Vibe Room Music. He has also toured coast-to-coast as a road musician.
As a songwriter, Jimmy Ritchey has earned wide respect with George Strait's I Gotta Get to You and Twang, Terri Clark's If You Want Fire, Mark Chesnutt's Things to Do in Wichita, and Jake Owen's career breakthroughs Don't Think I Can't Love You, Startin' With Me, and The One That Got Away. He has also co-written songs recorded by Montgomery Gentry, Kellie Pickler, Joe Nichols, Mark Wills, David Nail, Clay Walker, William Michael Morgan, Trace Adkins and others. More than 40 of Ritchey's songs have been recorded by major artists.
Ritchey has won awards from the Broadcast Music, Inc. and the American Society of Composers, Authors, and Publishers for his work with both Jake Owen and Kenney Chesney.
As a producer, Ritchey crafted Tommy Shane Steiner's Then Came the Night album and its hit 2002 single What If She's an Angel. He was also behind Clay Walker's 2003 album A Few Questions and his hit singles I Can't Sleep and A Few Questions. Blaine Larsen's Not Too Bad for a Good Ole Boy, Joanna Smith's Country Like Me, and Greg Bates' big hit of 2012 Did it for the Girl are Jimmy Ritchey productions, as are the Jake Owen collections Startin' with Me(2006) and Easy Does It (2008).
He also produced William Michael Morgan's I Met a Girl, which went to No. 1 in 2017. I Met a Girl is the longest-running song to hit No. 1 in Mediabase/Aircheck history at 49 weeks. It also spent 58 weeks at radio.
His studio credits as a musician include such artists as Tracy Lawrence, Jill King, Sara Evans, Vince Gill, Tracy Byrd, Chuck Wicks, Randy Travis, Bobby Bare, Lee Ann Womack, Richie McDonald, Ted Nugent, Randy Owen, Jim Lauderdale and Daryle Singletary. He estimates that he has been an instrumentalist on more than 25 artists' records to date.
Ritchey's Vibe Room Music, founded in 2008, has published songs recorded by Keith Urban, Billy Currington, The Henningsens, and Kenny Chesney (Come Over), as well as his hits with Owen and Strait. The company's Somewhere South of Crazy, co-written by Pam Tillis, was nominated for Song of the Year at the 2012 International Bluegrass Music Awards.
Jimmy Ritchey has worked to develop the careers several of Nashville's now bright stars when they were first newcomers, succeeding in obtaining their first publishing deals and recording contracts. That list includes Jake Owen, Sam Hunt, Greg Bates and William Michael Morgan.
Jimmy Ritchey is currently working with newly signed Sony Nashville recording artist Robert Counts (who recently released his first single), Pam Tillis, Mark Chesnutt as well as a new project with Jon Secada, who has sold over 30 million records and won three Grammys.
He continues to write songs every day and develop the careers of other Nashville artists.
He also spends a significant amount of time in the community volunteering at local schools to mentor and instruct students. His success allows him to give back to organizations by donating his time and talents performing at events to raise funds, most recently for the Leukemia/Lymphoma Society, Operation Song for Veterans, and the March of Dimes.
Jimmy returns to Centralia often to visit family and friends and the occasional performance. He said he still turns often to Cal Taylor, a lifelong friend, as his "go-to" any time he has technical, music-related questions.