2019 Distinguished Alumnus Veterinarian Dan Haskins
Veterinarian Dr. Dan Haskins is 2019 Distinguished Alumnus
Dr. Dan Haskins has been selected as Centralia College's 2019 Distinguished Alumnus. He is honored for a life marked by professional accomplishment, charitable giving, strong family ties and community connections.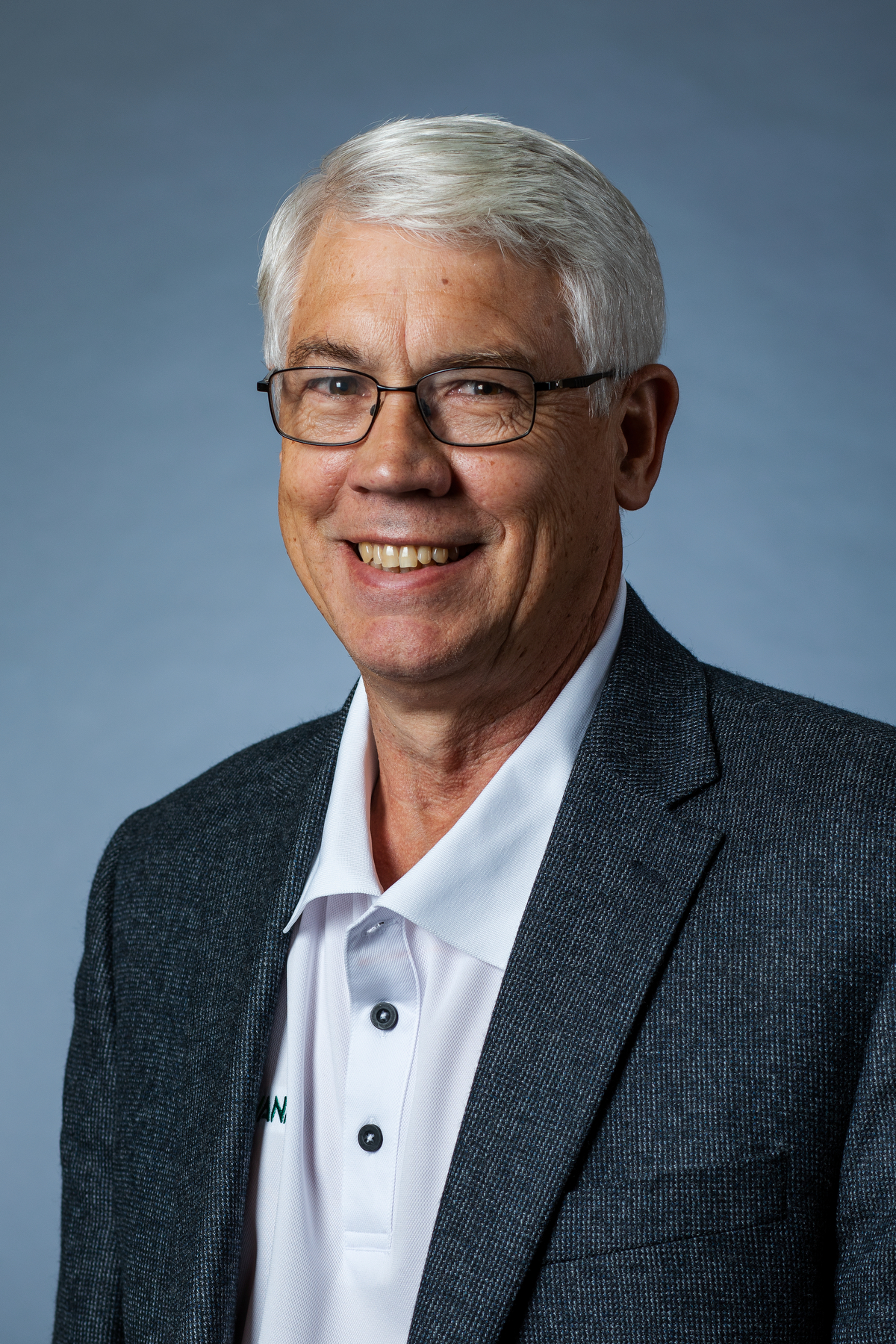 Dr. Dan Haskins has been selected as Centralia College's 2019 Distinguished Alumnus. He is honored for a life marked by professional accomplishment, charitable giving, strong family ties and community connections.
Haskins was Rochester High School class valedictorian in 1971 and earned his associate's degree from Centralia College in 1973. "The key to success is education," he said. "And it was a quality education. I came out of my first two years better off than some of the kids who went to a four-year."
He graduated from Washington State University's College of Veterinary Medicine in 1978, planning to focus on dairy herd health. Instead, he became interested in equine and camelid medicine and surgery. He's treated a wide array of animals since, including horses, cows, alpacas, sheep, goats, pigs, emus and the occasional kangaroo.
Haskins is currently CEO and President of Northwest Veterinary Group, a member of the Washington State Veterinary Board of Governors and an adjunct professor at Washington State University. And he helped found Mixed Animal Veterinary Associates North America Inc. (MAVANA), which endows independently-owned veterinary practices with the benefits of corporate structure. In 2005, Haskins was awarded Washington State Veterinarian of the Year.
Haskins married his high school sweetheart, Linda, and had four children: Jaimi, Ryan, Devon and Garin. He served on the school board and 4H Booster Club Board. He also volunteered for FFA and as a basketball coach and commissioner. "There's a balance between work and life," he said.
Faith is a huge component of Haskins' life that inspires him to give back whenever possible – both at home and abroad. He began serving veterinary mission trips in 2003, journeying to Haiti twice until he contracted Dengue Fever. "I was very ill for a month," he said.
But this did not deter him. In 2005, he went to Brazil to help improve production and parasite control in a goat dairy. He returned two more times before moving on to Belarus with USAID in 2008. In 2010, he helped dairy farmers in the Ukraine with nutrition and general veterinary medicine.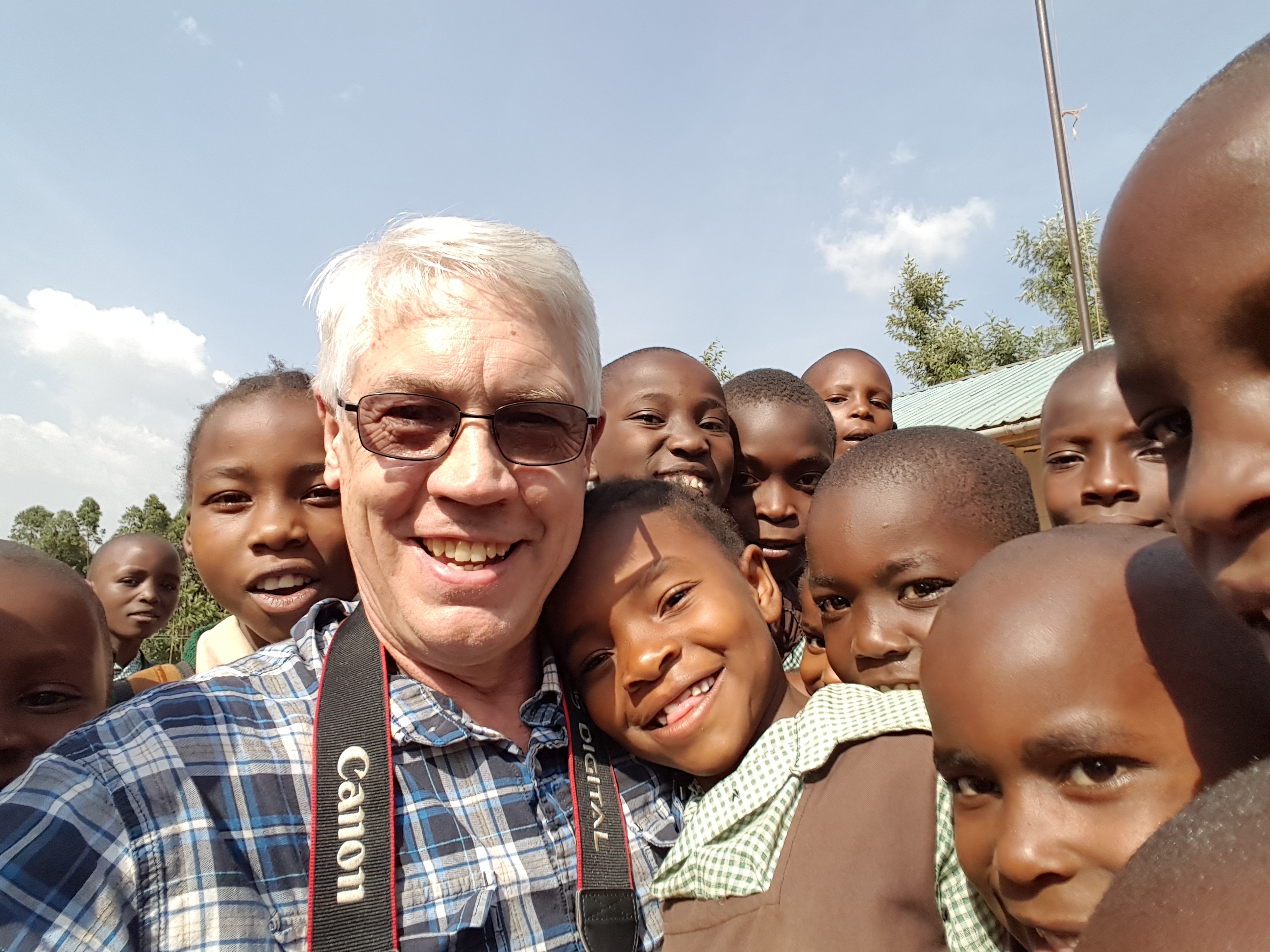 In 2009, Haskins went to Kenya, where he began assisting a local NGO – the BOSCOVET Project. "In third world countries, animal health is critical to the health of the family – both physical and economic," he said. "They provide meat, eggs and income. Animals are like a piggy bank; they invest a lot of money in those animals and, at some point, they take a withdrawal for things like school fees. Animal health in third-world countries is critical."
Haskins and his team focused on animal health and enhancing the community. "We've put in 42 wells in villages outside of Kisii serving approximately 4,000 people with clean drinking water," Haskins said.
This led to a proliferation of other projects including community gardens, latrines, microfinance, school supplies, Days for Girls menstruation kits, and ultimately construction and staffing of a ten-room schoolhouse with 400 students currently enrolled in grades pre-K to eighth.
Haskins first encountered 10-year-old Benard Ongwae at an elementary school in Kenya. The bright young boy had fallen into a fire years earlier, leaving him with crippling scars that bound his leg. "I realized he was going to be handicapped for the rest of his life," Haskins said.
Haskins and his wife, Linda, have a passion for helping those in need, especially children like Benard. The couple used their resources and connections to raise funds and bring Benard and his father to the Sacramento Shiners Hospital. Two painful graft surgeries were required to repair the damage. "Linda stayed in the hospital with him for a month, sleeping on a cot," Haskins said.
Afterward, they brought Benard home with them to finish recovering. When the time was right, Haskins brought him back to his family in Kenya. Today Benard is enrolled in private boarding school and thriving. "He has a perfectly normal leg," Haskins said. "He runs and he plays soccer."
This gift will pay dividends forever. "I get emotional just thinking about it," Haskins said. "He's got a bright future ahead of him."
Centralia College students can look forward to hearing Haskins speak at the college commencement. He'll also be honored at the all-campus breakfast and honorary luncheon.
"I was struck by Dr. Haskins and his passion for animals," said Renee Lawson, Distinguished Alumnus Committee member. "It goes far beyond his practice in Stanwood, Washington … I also felt choosing him this year was timely for Centralia College as we explore the introduction of an agricultural science program this fall."
CC Staff and committee member David White said, "His strength as a student, his professional achievements, and his service to the community of Stanwood all stood out in our selection."