Scholarships
Foundation Scholarships
Centralia College Foundation scholarships have been established by the generosity of alumni, parents, and friends of the college. Scholarships typically range from one quarter funding to full tuition and may be available for a second year if recipients reapply.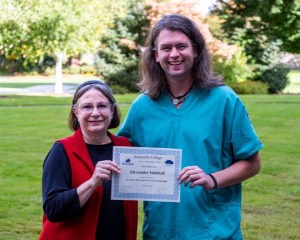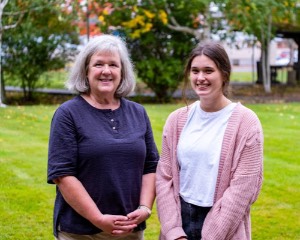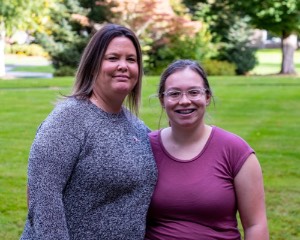 2023-24 Scholarships
The 2023-24 scholarship application is now closed. The next scholarship cycle will begin in 2024. Please return to this page to apply for 2024-25 scholarships at that time.
When can I apply for Foundation Scholarships?
The scholarship application is open March 1 – April 15 for the upcoming academic year. Apply early! It is OK if you're not sure you will attend Centralia College.
I missed the scholarship application—is there anything I can do?
Unfortunately we are only able to open the application once per year. If you're in need of additional help we suggest contacting our financial aid department at 360-623-8975 or ccfinancialaid@centralia.edu.
Can I 'roll' my scholarship into another year if I don't plan to attend this year?
If you've been awarded a scholarship, the funding is available for the awarded academic year only. Scholarships cannot be 'rolled over' to another year if you choose not to attend. You are welcome to apply for scholarships again next year!
How many times can I be awarded a scholarship?
Foundation scholarships are available for two academic years per student.
There is an exception for students who choose to go on to a bachelor's or Nursing degree. Students in these programs are eligible for an additional two years of funding.
What if I need to go below full-time status during the school year?
Your scholarship will be available for one quarter below full time. We are aware that there are a variety of situations that can arise, causing your enrollment to dip below the full-time credit load. Subsequent quarters below full-time will not have your scholarship applied.
Can I use my scholarship for summer quarter?
No. Scholarships are distributed evenly between Fall, Winter, and Spring quarters for the academic year you are awarded.
If I only plan to attend for a single quarter, can I use my entire award amount in one quarter?
No. Scholarships are distributed evenly between Fall, Winter, and Spring quarters for the academic year you are awarded. Scholarships cannot be 'rolled' into a single quarter.
Will I get a scholarship?
Probably! All first year students are eligible for scholarships. Current students must be in good standing (GPA > 2.75) in order to qualify. Most students who apply are awarded.
How much is awarded each year?
The Foundation awards on average $500,000 or more annually.
What is the average scholarship amount?
Associate degree and Nursing scholarships are in the range of $1,000-1,200 per academic year.
Bachelor's degree scholarships are in the range of $1,500-2,000 per academic year.
These amounts may vary—this is just an average across most recent awarding years.
Foundation scholarships are available to assist you in achieving your goals. There are five categories of Foundation scholarships:
Merit-based
Need-based
Program-based
Displaced homemaker
Veteran/dependent
Students receiving Centralia College Scholarships must comply with the following policies:
Scholarships are awarded for the entire academic year and will be credited to your student account, one third each for the fall, winter, and spring quarters. Scholarships cannot be used for summer quarter enrollment.
Scholarships require that you are enrolled in a minimum of 12 credits (full time) each quarter and maintain a minimum 3.0 cumulative grade point average.
Scholarships can only be applied towards the cost of tuition unless otherwise indicated.
Students who receive scholarships are required to write a thank you letter to the donor(s) and attend the fall Scholarship Award Night.
Full eligibility criteria is available in the online scholarship application packet.
Valedictorians & Salutatorians
Full tuition scholarships (up to 18 credits) are available for valedictorians and salutatorians who apply through the regular scholarship application process by the April 18 deadline. There will be a place on the application to notify us of your class standing and we will verify through your school.
Bachelor's Degree Students
Students seeking a bachelor's degree must follow the regular online scholarship application process and complete the bachelor's degree section of the online application.
CONTACT The FOUNDATION
8 a.m. - 4:30 p.m. Monday-Friday
360-623-8492
ccscholarships@centralia.edu