Aadland Esplanade Benches
Aadland Esplanade Benches
In 2020, Carrie Aadland donated a series of benches in a tribute to notable contributors to Centralia College.
The benches were installed during the summer of 2020 across the Adland Esplande down the center of Centralia College's main campus.
Bench Honorees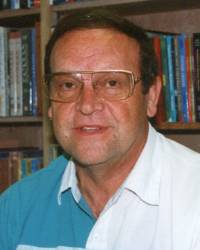 David White and Gordon Aadland (deceased) are credited with founding the Distinguished Alumni Award at Centralia College. David White met Aadland in an English class at Centralia College, where Aadland was his instructor. White went on to graduate from Centralia College in 1962. He then began his teaching career at Centralia College in 1967 and has been a revered member of the faculty ever since. Since 1978, someone who has attended Centralia College has been honored as the Distinguished Alumnus based on his or her achievements.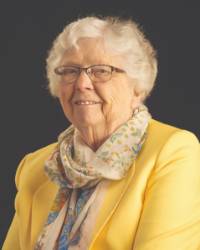 Schwiesow Construction has served as lead contractor for the following buildings at Centralia College: Kirk Library (1990), Clock Tower (1991 and 2017), Washington Hall (2001), Walton Science Center (2009), and TransAlta Commons (2017). In addition, Phyllis Schwiesow has been a member of the Centralia College Foundation Board since 2002. Phyllis has carried the bid for most of the Schweisow Construction projects on the Centralia College campus.
Washington state's 34 community and technical college districts, including Centralia College, are governed by governor-appointed boards of trustees. Each year, the Washington Association of College Trustees recognizes an individual trustee who has made a significant contribution to promote Washington's community and technical colleges. Four Centralia College trustees have been awarded the honor of College Trustee of the Year since 1999. The 2020 award recipient, Jim Lowery, shared this when awarded the honor, "I appreciate the support of my fellow trustees more than anything," he said. "It's certainly a high honor. I don't know that I deserve it, but I really appreciate it."
2020 - Jim Lowery
2018 - Joanne Schwartz
2010 - Judy Guenther
1999 - Arland Lyons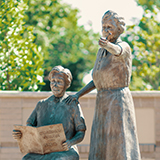 Jim Stafford is an Adna native and world-class artist, who has two statues on the Centralia College campus. Reach for the Stars (2001) honors his son Chris, who died while a student at Centralia College. Chris was diagnosed as a child with a progressive neuromuscular disease. Stafford shared that his son never gave up until the disease overtook him and that his courage and effort inspired the Reach for the Stars sculpture. This statue is on the north entrance to the Washington Building.
Keep the Doors Open (2014) portrays the two women, Katharine Kemp and Margaret Corbet, who kept Centralia College open through tough years when similar colleges were failing. In the statue, they hold a history book of Centralia with the founding date of 1925 with the closing date left open. The statue sits prominently across from the clock tower and includes handsome cement seating.
Jim Stafford attended Centralia College in the early 1960s and taught art classes in the early 1990s. Stafford has other statues locally, The Guardian (2012) for Lewis County Law Enforcement and George and Mary Jane Washington (2018) honoring Centralia's founders.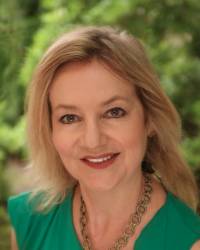 Laura Dowling was chosen as the 2013 Centralia College Distinguished Alumna for her outstanding contributions to American floristry, including her trailblazing work as Chief Floral Designer at the White House from 2009-2015.
With an academic background in political science and public policy, Laura brought a strategic approach to designing flowers at the White House, using them as tools to convey special meaning and metaphor as well as tools of diplomacy.
Laura is the author of Floral Diplomacy at the White House (2016) and A White House Christmas (2017) and has launched a "how-to" series of floral design books, including Wreaths (2018) and Bouquets (2020). Laura was also commissioned by the U.S. Postal Service to create four wreath designs that became USA Forever holiday stamps, which were released in 2019.
Laura's bench represents the landscape beauty of the Aadland Esplanade and all of the campus, celebrates the role of floral artistry in bringing people together, and honors her Pacific Northwest heritage, which she cites as a continuing source of inspiration in her work.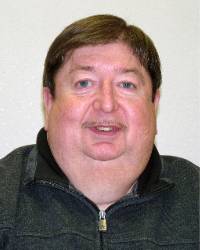 Gil Elder worked an impressive 44 years at Centralia College and retired in 2017 as Director of Facilities and Construction projects. In Steve Ward's speech to dedicate Ward Plaza, he gave much credit to Gil Elder. He said he was instrumental to the completion of the Ward Plaza and also instrumental in getting the entire campus to where it is today.
Gil Elder's bench along the Aadland Esplanade will be welcome by many who remember Elder's dedication to Centralia College during his long presence there.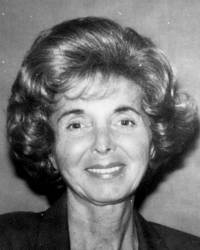 Patti Morton was chosen to be Centralia College's second Distinguished Alumna in 1979. She was honored for being a trailblazer as America's first female Special Agent/Security Officer for the U.S. Department of State. Patti passed away in October 2019 and her memorial service was held shortly after in Napavine. One of the speakers at the memorial was Jean Bluhm, a retired schoolteacher and lifelong friend of Patti. Patti and Jean met in junior high and stayed in touch for the whole of Patti's illustrious life. Jean told stories portraying an exceptionally rich, whimsical, and enduring friendship.
Jean Bluhm also has extensive Centralia College involvement. She graduated from CC in 1953. In addition, her mother attended Centralia College, and her three children and eight grandchildren graduated from Centralia College.
The two women already have a presence at Centralia College. Patti Morton donated funds for the black lamp posts along the Aadland Esplanade and Jean Bluhm has commemorative bricks in Heritage Court for all of her family members who attended Centralia College. This bench honors the two women for their friendship and for their substantial association with Centralia College.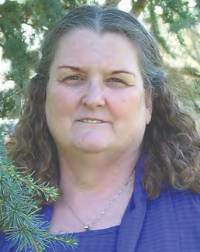 In 1972, after graduating from Centralia High School, Judith had the good fortune to spend a year as an exchange student to Argentina. It was actually not one, but 20 years before she permanently came back to Centralia. When she did, she brought her husband and three children with her. Aguilar came to Centralia College in 2003, where she taught ESL classes for a growing population whose first language was not English. She reached out to various underserved populations to bring them into the program and give them a better understanding of the English language and American culture.
She went the extra mile to assist students. As students came to her with needs, she took the time to work through their concerns. Her command of Spanish, familiarity of the Latino culture, and her desire to help students achieve have contributed to her strong connection with members of the Latino population. She was called upon to serve as a translator and interpreter both for written documents and to facilitate interaction between Spanish and English speakers throughout the community. Aguilar was involved in the community Citizenship Day, a milestone event in the lives of many members of minority communities who choose to become American citizens. Aguilar received the Centralia College Exception Faculty Award in 2012.
The visit of the Newscapade on May 25-26, 1999, was an exciting event in the history of Centralia College. This museum on wheels was the mobile version of the Washington DC based Newseum. For two days, a pair of big blue buses parked in what is now the Walton Science Center and opened their showy, interactive exhibits free of charge to the local Centralia community.
The 2,000-square-foot traveling museum focused on major news events of the past century and displayed artifacts such as a piece of the Berlin Wall, a keyboard signed by Microsoft Founder Bill Gates, a 19th-century typewriter and a press pass worn by Washington Post Editor Ben Bradley.
Newscapade's mission was to stop in every state in the nation, generally in its largest city. Centralia merited a visit because of a special friendship. Al Neuharth, newspaper mogul and head of the Newscapade, and Gordon Aadland, long-time faculty member at Centralia College, were friends from college. During those college years, Neuharth had founded a small newspaper, SoDak Sports, and had hired Aadland to write a humor column. The newspaper closed, but the two friends, who remained close, used its failure as a running gag for the rest of their lives.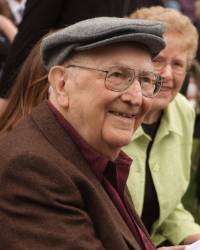 Gordon Aadland taught at Centralia College and served as public relations director from 1961 to 1985. After retirement, his continued involvement at the college led to several honors. He was an unofficial advisor to the presidents of Centralia College. The walkway through campus was named the Aadland Esplanade in 2006. He received the Centralia College Lifetime Distinguished Service Award in 2013. An endowed scholarship is given annually through the foundation in Gordon's name.
Carolyn Aadland, his wife, posed for sculptor Jim Stafford as a model for Katharine Kemp in his statue Keep the Doors Open.
Carrie Aadland, their daughter, graduated from Centralia College in 1976 and takes courses through the college's Senior College program. She participates on the committee to select the annual Distinguished Alumnus and was a volunteer tutor with ESL learners for many years.
CONTACT THE FOUNDATION
Centralia College Foundation
600 Centralia College Blvd
Centralia, WA 98531-4099
360-623-8942
ccfoundation@centralia.edu