Practice English / Practica inglés
Practice English / Practica inglés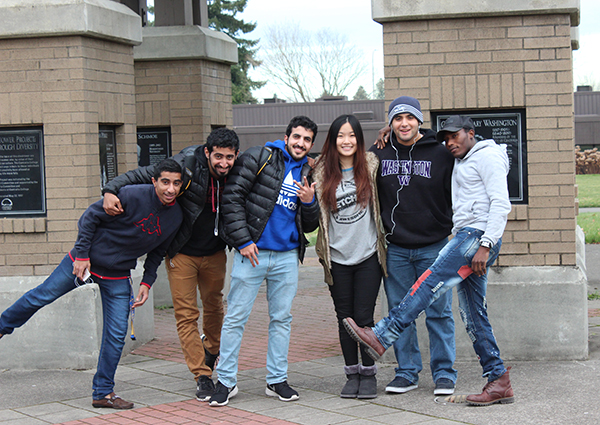 Learn to listen, speak, read, and write English. You'll learn basic computer skills and prepare for college classes. You will thrive in the community and at work.
Aprenda a escuchar, hablar, leer y escribir en inglés. Aprenderá habilidades informáticas básicas y se preparará para las clases universitarias. Prosperará en la comunidad y en el trabajo.
Programas de idioma español
Clases de inglés -

Inglés comunitario: aprenda inglés para el trabajo y el hogar. (Community English - Learn English for work and home use.) Preparación universitaria: aprenda inglés para las clases universitarias. (College Preparation - Learn English for college classes.)
GED - Obtén tu GED en español con un maestro bilingüe. (Earn your GED in Spanish with a bilingual teacher.)
Get Started / Empezar
Call 360-623-8957 or email beda@centralia.edu to schedule an intake appointment to get started.
Llamen a 360 623-8436 o manden un correo electrónico a beda@centralia.edu para hacer una cita para registrarse.
Main Campus (Centralia)
Classes are offered in the morning, afternoon, and evening. Virtual and in-person classes are available.
Centralia College East (Morton)
Some Transitional Studies classes are offered at CC East. Call 360-496-5022 for more information.
Campus Principal (Centralia)
Las clases se ofrecen por la mañana, tarde y noche. Las clases virtuales y presenciales están disponibles.
Colegio de Centralia Este (Morton)
Algunas clases de Estudios de Transición se ofrecen en el Colegio de Centralia Este. Llame al 360-496-5022 para obtener más información.
Classes are $25 per quarter and tuition assistance is available.
Las clases son accesibles a solo $25 por trimestre (hay exenciones disponibles).
Kerry Urquizo

Dean of Instruction, Transitional Studies, and CC East

Email Kerry Urquizo

360-623-8178

360-623-8377

Program Assistant, High School Programs

Janet Ortiz

Program Coordinator, ELA

360-623-8445
Questions? Contact Transitional Studies
Transitional Services Building (TSB), Room 003
8am-5pm Monday-Friday
Closed holidays
360-623-8957
beda@centralia.edu