Commercial Driver License
Commercial Driver License
The Commercial Driver License (CDL) program is a standalone certification program that includes comprehensive, hands-on training on the road and in a driving simulator.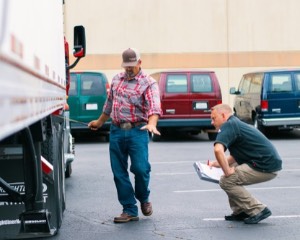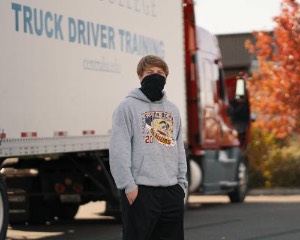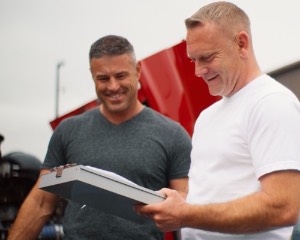 Fall 2022
The next CDL class will start Sept. 19. For more information, contact Career and Technical Education at 360-623-8963.
Registration Information
To register, contact the Centralia College Advising/Counseling Center at 360-623-8967 or email them at advising@centralia.edu.
You'll learn to maneuver a commercial vehicle in different traffic conditions; operate a tractor-trailer combination; and navigate safely forward and backward around various obstacles. This course is designed to prepare students to take the State of Washington tests necessary to obtain a Commercial Driver's License for the professional truck driving industry.
18 years of age older
Pass federal Department of Transportation health and drug screening
Valid Washington driver's license
No DUI, hit and run, reckless, or negligent infractions within the past five years
Have no more than three moving violations in the last three years
Degree: Certificate of Completion
Emphasis: Commercial Driver License
Credits: 12
Students enroll in and take just one class - CDL 100 Commercial Truck Driving. The class is offered every quarter. Space is limited, so students are encouraged to register early and ask about waitlist options.
Students who successfully take and pass the Washington exam for a CDL are qualified for a wide variety of transportation positions across a variety of fields. A 2017 American Trucking Association report noted a need for almost 900,000 new drivers to meet demand. That spells job security and negotiating power for adults with a Commercial Driver's License.
Contact
Career & Technical Education
Tech (TEC) Building, Room 114
360-623-8963
cte@centralia.edu