Emergency Medical Technician (EMT)
Emergency Medical Technician (EMT)
Centralia College offers an EMT training program annually, typically starting in January.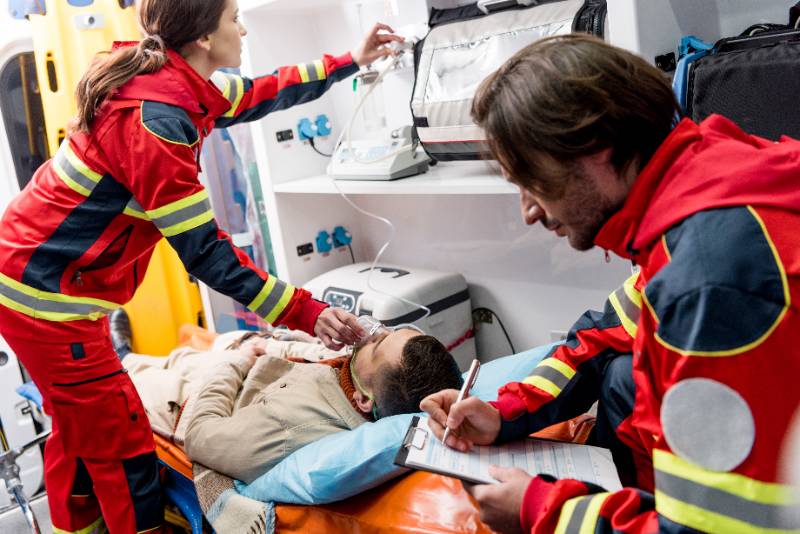 Emergency Medical Technicians evaluate and treat ill and injured patients on scene or en route to a medical facility. They administer health services, treat injuries, and respond to medical emergencies.
Centralia College's Emergency Medical Technician course is for students who wish to pursue a career in emergency care.
How to Register & Course Information
Registration packets are now available. Download a registration packet (pdf) and bring it to one of the registration events below.
Registration
8am-5pm Nov. 21-23 and Nov. 28-29
CTE Office (TEC 114), 301 S. King St., Centralia
Registration is on a first-come, first-served basis. Note: Anyone with sponsorship through a fire or police department or who is an active member with an ambulance or aid vehicle service will have priority registration over non-sponsored students.
2023 Course Information
5:30-10:30 pm Tuesdays and Thursday and arranged Saturdays
January 3-April 29
Employment for Emergency Medical Technicians is in demand. According to the U.S. Department of Labor, employment projections forecast Emergency Medical Technician jobs growing at a rate of 15 percent with a median wage estimated at $22.41 per hour.
There are no prerequisite courses.
You do not need to be a Centralia College student.
You must be at least 18 years of age within one year of the completion date.
Although the college does not require a COVID-19 vaccination, our medical partners do. You MUST be vaccinated for Covid-19 to take this class.
Contact
Career & Technical Education
Tech (TEC) Building, Room 114
360-623-8963
cte@centralia.edu