About CC
College & Community
An affordable cost of living in a small town keeps the cost of education reasonable. Friendly students and teachers, stunning natural beauty, and proximity to Seattle, Portland, and the Pacific Ocean are other reasons Centralia College is an amazing place to live and study.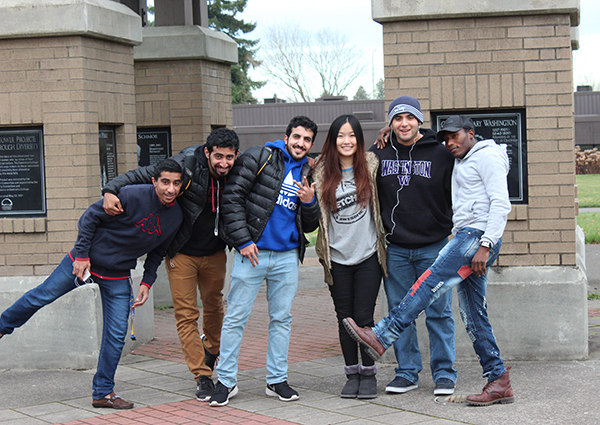 Quality education and a strong tradition of achievement and excellence are trademarks of Centralia College.
With approximately 2,300 full-time students, smaller classes ensure faculty members are accessible and available to students when they are needed.
International students can choose to transfer to four-year universities or apply for Optional Practical Training (OPT) after earning their associate degree at Centralia College.
Why Choose Centralia College?
Small, friendly college atmosphere
Safe, caring campus community
Prominent faculty
Career counseling and student support services
Peer tutoring
Student computer labs and technical assistance
On- and off-campus student activities
Variety of student clubs and organizations
Student safety
Student safety is a major goal of the college. The crime rate in Centralia is low, and the campus is protected by security personnel and the Centralia Police Department.
About the Community
Centralia has a population of approximately 17,000 and is centrally located in the Pacific Northwest, between Seattle and Portland. It is within an easy traveling distance to the Cascade Mountains, Pacific Ocean beaches, and the Puget Sound.
Centralia's location, combined with its mild climate, offers a variety of outdoor recreation opportunities year-round.
For the avid shopper, Centralia College is within walking distance of Centralia's historic downtown shopping and restaurants. Centralia is also home to a factory outlet mall.
CONTACT INTERNATIONAL PROGRAMS
Centralia College
600 Centralia College Blvd.
Centralia WA 98531-4099 USA
intlcc@centralia.edu
Phone: +1 (360) 623-8965