Host Families
Host an International Student
Hosting an international student is an adventure into language, culture, and diversity, as well as smaller things like cuisine, folk stories, grandparents, and courtship.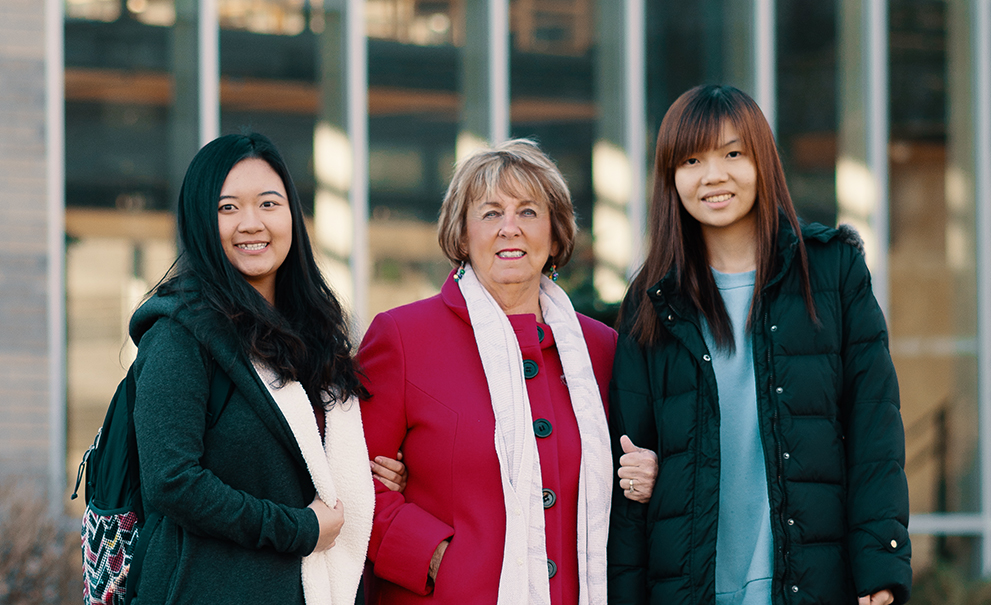 Each quarter, Centralia College welcomes international students from Asia, South America, the Middle East, and Africa. They come to study English, academics, sciences, and our way of life. Our challenge is to find enough host families to embrace this wonderful adventure.
International students at Centralia College are 17 years of age or older, polite, and interested in American culture. They have basic to advanced English language skills. Hosts with children will find the experience especially valuable since the international students are friendly and want to practice English with young Americans.
What is Required of a Host Family?
Each host family is asked to provide a private, furnished bedroom, food, WIFI, a place to keep their clothing and personal things secure, and a safe, supportive environment .

The host family will provide food for all meals, and generally is expected to prepare five meals a week in the home.

There should be reasonable access to public transportation for the students unless they can walk or bicycle to classes.

Hosts are encouraged to include international students in mealtimes and family activities.
Why Host an International Student?
Hosts and students have fun learning to share their lives and friendships with one another. Families chosen to host international students will receive a modest monthly stipend to help offset the costs of having another person in the household. Please contact International Programs to learn how you can share in the experience of being a surrogate family to young students far from their home and familiar surroundings.
CONTACT INTERNATIONAL PROGRAMS
Laju Nankani, Director
Centralia College
600 Centralia College Blvd.
Centralia WA 98531-4099 USA
intlcc@centralia.edu
Phone: +1 (360) 623-8965;