Activities & Clubs
Activities & Clubs
Centralia College offers many student activities for international students, including the monthly Cultural Café, local and regional field trips, and International Night.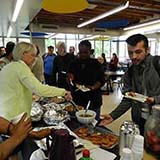 Cultural Café
Cultural Café is a wonderful opportunity for community members, domestic and international students, faculty, and staff to interact and celebrate cultural diversity. Cultural Café is held once a month during the academic year, and each café has a unique theme. Each café presentation also includes food.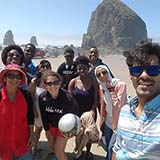 Local Trips
Join other international students on trips to Portland, Southwest Washington Fair (Centralia), Mt. Rainier, Long Beach, Olympia (state capitol), Seattle, and Seaside, Oregon.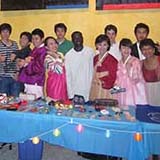 International Week
Celebrated annually in November, events organized during this week bring together international and domestic students, faculty, staff, and community members. It is a fun week featuring diverse foods, games, and cultural performances.
CONTACT INTERNATIONAL PROGRAMS
Laju Nankani, Director
Centralia College
600 Centralia College Blvd.
Centralia WA 98531-4099 USA
intlcc@centralia.edu
Phone: +1 (360) 623-8965;