Foundation Awards
Centralia College Foundation Awards
Every year, the Centralia College Foundation honors alumni, faculty, and staff who make a difference for Centralia College students.
Nominate a Distinguished Alumnus
The Centralia College Foundation is currently seeking nominations for its Distinguished Alumnus Award. The award is presented annually to an individual who attended Centralia College for at least one year and/or has made significant contributions to his or her profession or society in general.
The recipient of this prestigious award is announced in the spring and recognized at the college's graduation ceremony in June.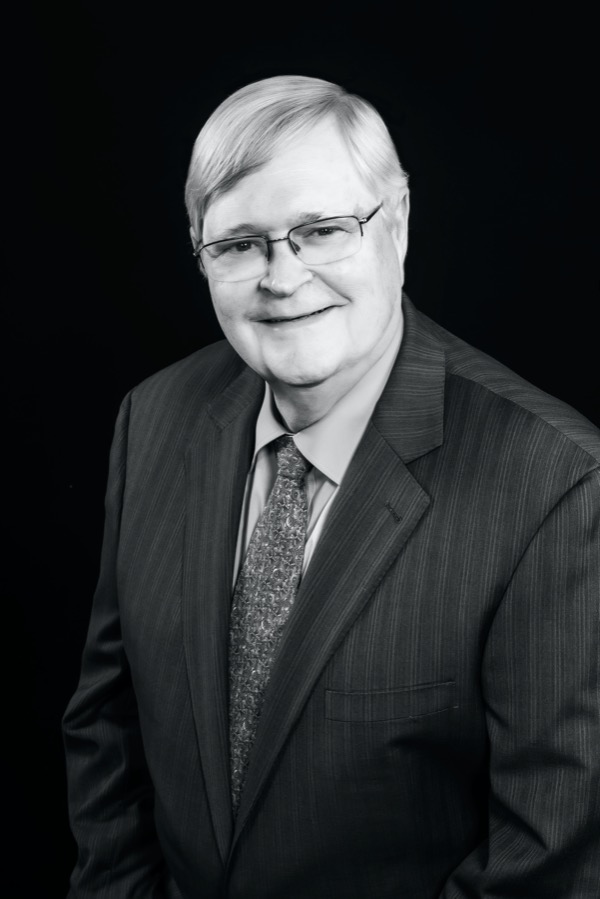 2022 Distinguished Alumnus
The Centralia College Foundation has selected retired Air Force Colonel Lynne C. Thompson as the 2022 Distinguished Alumnus. Col. (ret) Thompson, Ed.D. is a 1970 graduate of Centralia College, who has served over 44 years in the Department of Defense, both in the Air Force and in Federal Civil Service primarily as an educator and administrator for high-level leadership training and education.
Col. Thompson is the son of teachers. His mother taught at Edison Elementary School and his father taught math at Centralia High School. When he graduated from Centralia High School, he wanted to attend Centralia College for his first two years of college because of the college's opportunities.
"Centralia College was life-changing for me," he shared. "I was nerdy and introverted in high school. I learned I needed to grow beyond that stereotype and Centralia College provided me the opportunities to do that."
Col. Thompson was involved with Circle K and partook of many of the service club's civic activities. Furthermore, the college had just finished building a TV studio to teach students skills associated with television production. Col. Thompson shepherded an initiative to produce a Centralia College version of the "Dating Game" show, broadcasting internally via the college's CCTV system.
Col. Thompson finished his last two years of undergraduate schooling at the College of the Ozarks in Missouri to earn his bachelor's degree in speech and communications. While there, he started a Circle K Club on campus, organized a 32-mile trash pickup for the first Earth Day, and was elected the student body's Vice President. His plans for what to do after graduation altered when he received a draft number of six early in his senior year. The Vietnam war was happening at that time, so he knew what his destiny would be after graduation. He decided to fulfill his military obligations by enlisting in the Air Force, rather than waiting to be drafted.
"I thought I'd do my patriotic duty, be out in four years, and go back to college. As it turned out, I was in the Air Force for almost 32 years."
Because of the anti-military media at the time, he expected a close-minded, authoritarian environment. Once he finished basic training, Col. Thompson found reality didn't match the picture painted by the anti-war media. His first assignment was to become a linguist by attending the Foreign Service Institute in the Washington, D.C. area. While living there, he led an initiative sponsored by a couple of senior Air Force generals and their wives to establish the first-ever First-Term Married Airmen's Group to help the lowest-ranking airmen and spouses adapt to military life and cope with living in the Washington, D.C. area. The group was so successful in helping young married airmen and spouses that it became a model duplicated at many Air Force bases both in the States and overseas; the name was changed to Married Airmen Sharing Together (MAST).
Shortly after finishing language training, Col. Thompson was selected to attend Officer Training School with a follow-on assignment to learn to navigate B-52 aircraft. In less than five years after being commissioned, he became an instructor radar navigator/instructor navigator in B-52 aircraft. He was responsible for maintaining the operational skill level of all radar navigators and navigators assigned to the 43rd Strategic Wing at Andersen Air Force Base in Guam.
"The exciting thing about being at Guam was working with our allies in the Pacific, doing joint training activities, and being a part of initiatives like instituting training flights over Australia and conducting missions to the Indian Ocean from Guam," he described.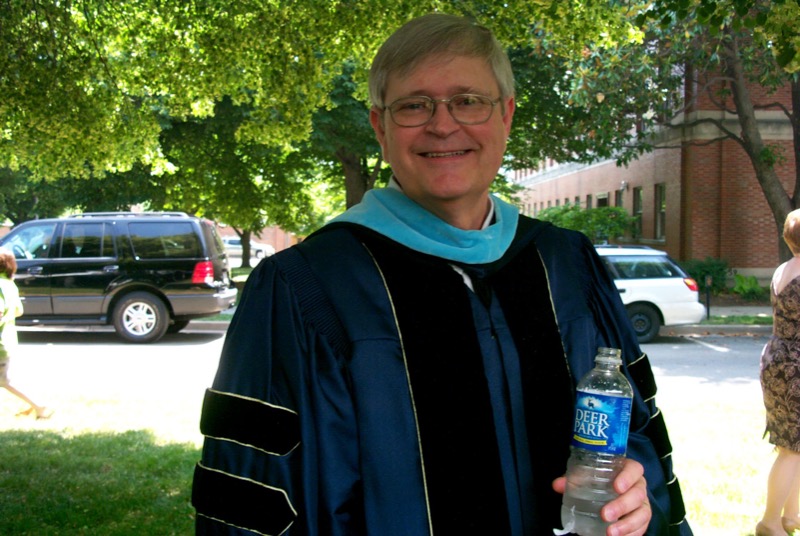 In addition to his operational activities, he took time to be a sponsor for the MAST group at Andersen Air Force Base. Col. Thompson earned his master's degree in Sociology from Pepperdine University in 1979.
After departing Guam, he was sent to Headquarters, Strategic Air Command. Initially, he was responsible for writing war plans, but eventually became an expert in planning and managing crisis action plans and operations. The research paper he authored while attending the Air Force's Air Command and Staff College detailed the challenges of coordinating the activities of 60 different offices to achieve mission objectives during a crisis.
Because of his expertise in crisis action planning and operations, Col. Thompson was sent back to the Headquarters, Strategic Air Command to add that aspect to the command's largest annual training event, Global Shield. That exercise provided 10 days of training involving all of the Strategic Air Command's bombers, tanker aircraft, command and control aircraft, and continent-spanning missile forces to test the readiness of U.S. forces to respond to a wide range of threats to the U.S. from non-nuclear crisis action options to responding to a nuclear attack.
Afterwards, he was sent to the Pentagon to manage the Air Force's tactical deception program, including training. With his team, he traveled the world teaching Air Force members the tenets of tactical deception for both planning and operations. After that assignment, he returned to Headquarters, Strategic Air Command to work on the Strategic Arms Reduction Treaty (START), to draft opening statements to Congress made by the Commander in Chief of Strategic Air Command, and to provide internally coordinated and approved responses to questions from Congressional committees.
Next, Col. Thompson joined the Joint Strategic Target Planning Staff and became the Deputy Chief of the Analysis and Simulation Division, which was the office that analyzed all U.S. strategic nuclear war plans. Subsequently, he was selected to be the senior Air Force member of a five-person team. They were tasked with designing a single command that would be responsible for all strategic nuclear weapons and whose principal mission would be to deter military attack and, if deterrence failed, counter with nuclear weapons. Once the concept was approved by the President, the team was charged with making the U.S. Strategic Command (USSTRATCOM) a reality.
After USSTRATCOM became operational on June 1, 1992, Col. Thompson was sent to attend Air War College at Maxwell Air Force Base (Alabama). After graduating from that college, he became the Director of Plans and Programs at the Ira C. Eaker College for Professional Development at Air University on Maxwell AFB. Col. Thompson introduced computer-based instruction, web-based data gathering and distance learning into that college's capabilities. He was also a member of the team that created a leadership preparation course for Air Force lieutenant colonels who had been selected to become a squadron commander.
In 1997, he entered a doctoral program in Human and Organizational Learning at The George Washington University in Washington, D.C. and was transferred to the Pentagon, where he oversaw all Air Force policies for modeling and simulation. Col. Thompson led a diverse group of engineers and operators in analyzing technical and operational requirements needed to enable multiple, simultaneous, interactive, real-time simulations for training purposes.
In 1999, Col. Thompson was selected to teach leadership at the Industrial College of the Armed Forces at National Defense University in Washington, D.C. The Industrial College of the Armed Forces (ICAF) was a United States military educational institution tasked with preparing selected senior military officers and senior civilians for national security leadership positions. After two years, he was selected to be the college's Associate Dean of Faculty and Academic Programs. In addition to teaching strategic leadership, he introduced distance learning into the curriculum. He led the college's educational technology program, including research and implementation of distributed learning technologies, collaborative software, and a web-based academic calendar.
In 2003, Col. Thompson was awarded a doctorate of education degree from The George Washington University and, subsequently, he was selected to become Dean of Students and Administration at the Information Resources Management College at National Defense University in Washington, D.C., a position which he kept after retiring from the Air Force in December 2003.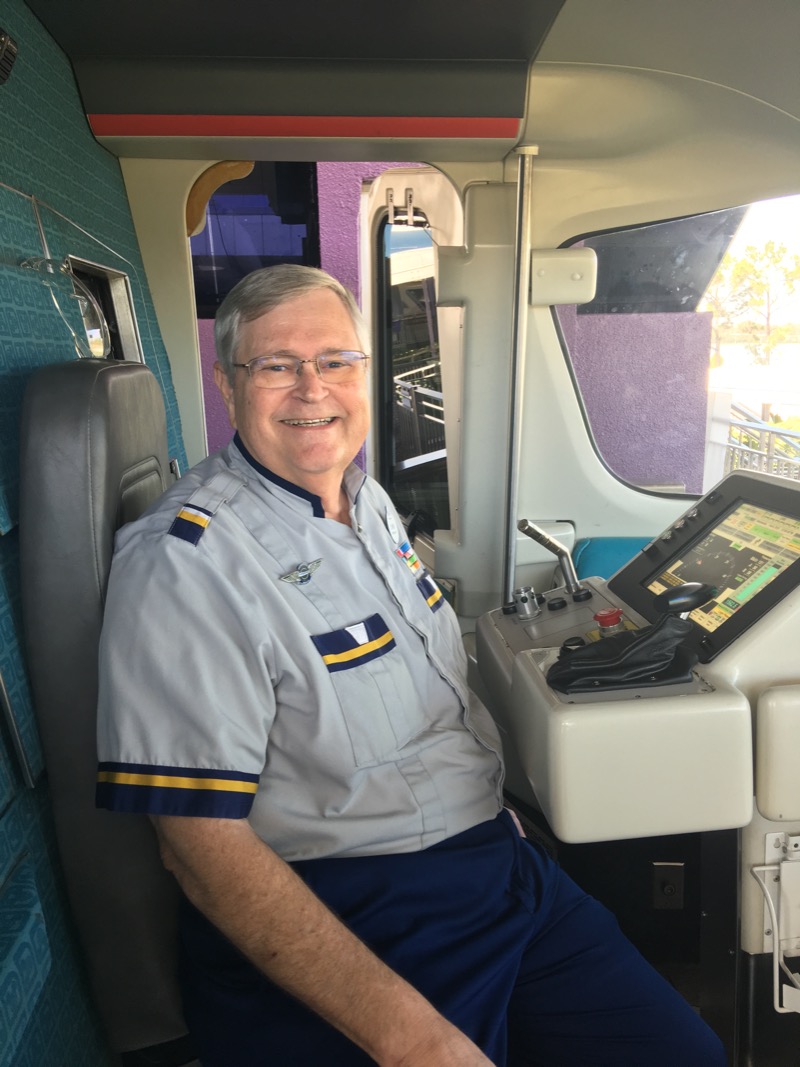 Even though many aspects of the Dean of Students position were rewarding, Dr. Thompson missed the day-to-day involvement with students. So, in 2004, he took the opportunity to join the faculty at The Eisenhower School for National Security and Resource Strategy as a Professor of Behavioral Science.
The Eisenhower School is the premier Department of Defense Joint Professional Military Education institution that links national security development and implementation with an understanding of the U.S. industrial base in a global context. The college prepares selected U.S. government senior civilians, military officers, International Fellows (senior foreign military), and senior managers from national and international corporations for strategic leadership positions.
Initially, Dr. Thompson was selected to be the course director for the college's Strategic Leadership course, but was later promoted into the position of Chair of the Department of Strategic Leadership. As department chair, he led a diverse team of 16 senior faculty members (a mix of senior military officers, very senior federal civilians, and professional behavioral scientists), and two administrative assistants to design and execute leadership development courses and conduct an in-depth Executive Assessment and Development Program.
At the university president's direction, Dr. Thompson selected a team and conducted an organizational diagnosis investigating senior leader assessment and development options for National Defense University. The university's president chose Dr. Thompson's course of action for implementation at the university's other colleges. Subsequently, the university president identified Dr. Thompson's Strategic Leadership Development course as one of the two best courses in the university. Further, Dr. Thompson was chosen to lead an outreach initiative between National Defense University and the Haas School of Business at the University of California-Berkeley. That initiative led to creating an adaptive leadership development program that brought together military, federal government, and private sector civilians unfamiliar with the military.
In 2016, Dr. Thompson decided to retire from Federal Civil Service.
"I really enjoyed working with students who were so bright, competent, and dedicated. And, I enjoyed working with my many colleagues who were very skilled and professional. But, it was time to retire," he said. "Washington, D.C. is a pressure cooker environment and it was time to move to Florida and let my blood pressure drop 15 points."
Today, Col. Thompson resides near Orlando. After retiring, he drove the monorail at Walt Disney World for a couple of years and loved it. He said, "In several ways, working in monorails reminded me of my aircrew flying days: the whole team working together to accomplish the mission, which in this case is creating 'magical' experiences for Walt Disney World's guests."
Presently, Col. Thompson is fully retired and his "uniform" is typically shorts and a Disney t-shirt. His wife and he enjoy time with friends, traveling on Disney cruises, and visiting Disney parks.
After multiple accomplishments, experiences, and a life packed with important, meaningful work, Centralia is never far from Col. Thompson's mind.
"Centralia College gave me the opportunity to explore new subjects, meet new people, get involved and become a contributor to others." he added. "It really was life-changing."
Col. Thompson will be honored as part of Centralia College's commencement ceremony on June 17.
CONTACT THE FOUNDATION
Centralia College Foundation
600 Centralia College Blvd
Centralia, WA 98531-4099
360-623-8942
ccfoundation@centralia.edu