Business & Certifications
Business & Professional Certifications
Learn basic computer skills in a friendly, supportive, non-graded environment, or earn a professional certification to take your career to the next level.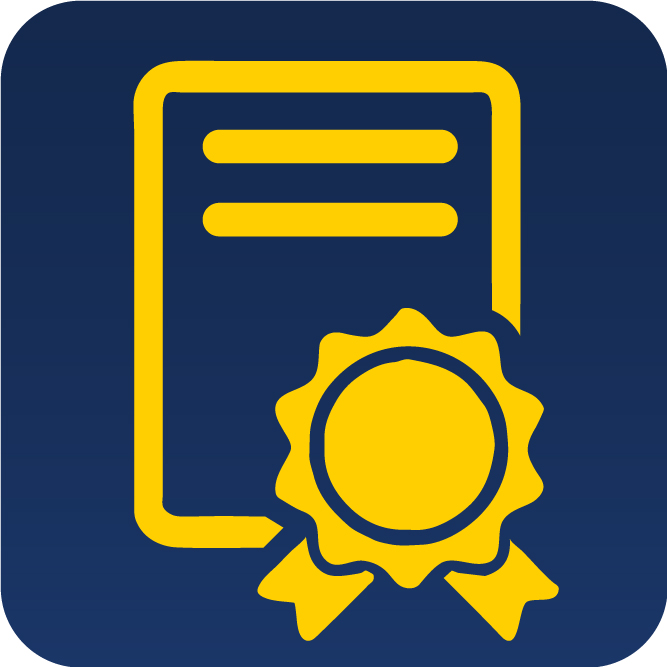 Summer 2019 Business Classes
Computer Basics for Beginners
This class is for the new computer user who wants to learn about computers in an easy to understand hands-on course. You will learn to use the desktop, taskbar, scroll bars, and other controls in Windows, and how to use the basic programs to write letters and save into organized folders you create. Learn to use flash drives to make information portable. This class uses Windows 10. Instructor: Amanda Warner.
July 8 - 29 Mondays 5:30pm – 8:00pm WAH 212
Code 2634 - Course CS 152B - $50
Lifelong Learners 50+ - Code 2635 Course SNRC 043B - $30
Excel
Introductory class! You will learn to create new worksheets and edit existing worksheets. Learn to input data, use auto fills to save time and improve accuracy. Format data using color, font, size, sort and select data effectively. We will discuss formulas and creating charts to present data. Instructor: Amanda Warner.
July 10 - 31 Wednesdays 5:30pm – 8:00pm WAH 212
Code 2636 - Course CS 152C - $50
Lifelong Learners 50+ - Code 2637 - Course SNRC 043C - $30
Summer 2019 Professional Certifications
Flagger Training & Certification
You learn professional flagging techniques and proper work zone set-up in accordance with standards and guidelines of the Federal Manual on Uniform Traffic Control Devices (MUTCD), Washington State Department of Transportation, and the Department of Labor and Industries Washington Administrative Code pertaining to flagging and temporary traffic control. Students passing the demonstration portion and 50-question exam will receive the Washington State Flagger Certification Card accepted in Washington, Oregon, Idaho, and Montana, and the American Traffic Safety Services Association (ATSSA) National Flagger Certification Card accepted in most other states. Course includes references to the ATSSA flagging workbook, MUTCD, workshops, flagging demonstration, video, and PowerPoint presentation. Successful completion of course certifies you for a period of three years. You must be 18 years of age to receive certification. Bring a pencil/pen to class. Refunds given if you withdraw at least 24 hours prior to the start of class. Cost for each class is $65. Instructor: Rich Bunker.
Saturday 8 a.m. - 5 p.m. WAH 115
July 6 - Code 2632 - Course CE 200C
Aug. 3 - Code 2633 - Course CE 200D
Sept. 7 - Code 4600 - Course CE 200A
First Aid & CPR Certification
The American Safety and Health Institute class covers bleeding control, seizures, epi-pen use, allergic reactions, broken bones, choking, poisoning, CPR for adults, children and infants, and other life threatening emergencies. Learn how to use an AED (automated external defibrillator). Upon completion, you will receive an American Safety and Health Institute card valid for two years. Refunds given if you withdraw at least 24 hours prior to the start of class. Instructor: Carrie Johnson on 4/6, Chris Layton on 5/18. Cost is $75.
Saturday 8:30 a.m. - 4 p.m. MSG 106
July 20 - Code 2631 - Course CE 207A
How to Register
By Mail Mail your registration form to Centralia College Office of Enrollment Services, 600 Centralia College Blvd., Centralia, WA 98531.
In Person Bring your registration form to the Enrollment Services Office on the second floor of the TransAlta Commons on CC's campus.
By Phone Register by phone using a credit card at 360-623-8940.
By Fax Fax your registration with credit card information to 360-330-7106.