Applied Management
Applied Management
The Bachelor's of Applied Science in Applied Management (BAS-AM) graduates the training they need to succeed in management positions in a wide range of businesses and industries.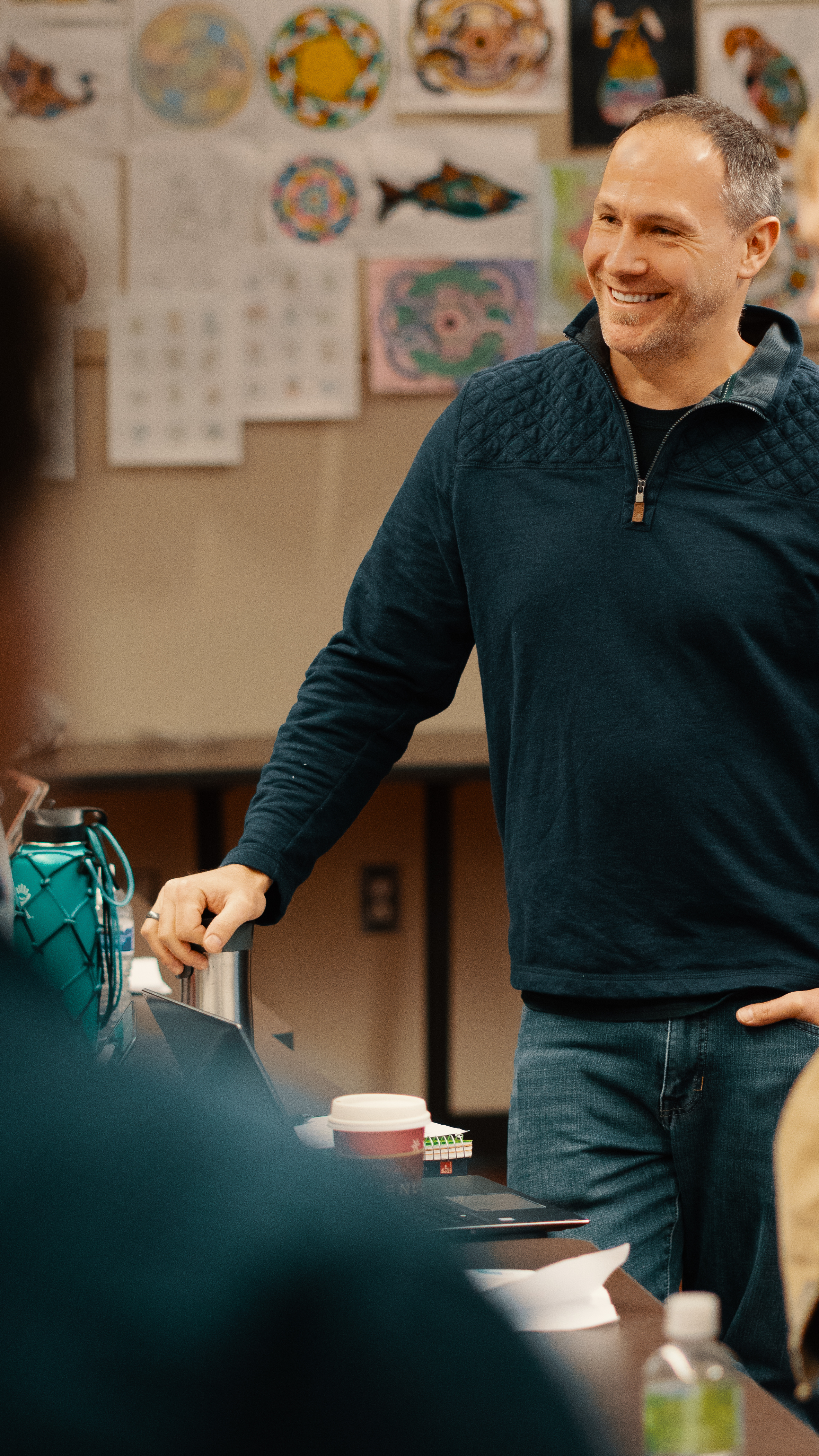 Students learn various aspects of management, including marketing, finance, business law, strategic planning, human resource management, project management, operations management, leadership, and professional and organizational communications.
The program focuses on real-world application with case studies, research projects, and presentations. Students will have the opportunity to work in teams throughout the program.
Career Options
Graduates go on to earn positions in small business management, government agency supervisory or management, small business ownership, corporate management, and more.
Program Details
The BAS-AM program is offered both as a daytime program and as an evening program.

The daytime program is a traditional, five day per week program with courses offered between 8 a.m. and 12 p.m. Monday – Friday. Each class meets 5 hours per week. The traditional classes use online technology in addition to the class time.

The evening program is a hybrid program. A hybrid program means courses meet face-to-face for a reduced amount of time with a significant amount of online work. Courses are offered from 5-8:50 p.m. Tuesdays and 6-7:50 p.m. Thursdays. Each class meets 2 hours per week and 60 percent of the course is online outside of the class time.

Students will be expected to enroll full-time for a total of 15 credits (3 classes) per quarter for six quarters.

There are no upper division summer courses offered.
Applying for the BAS programs is easy! Applications are now being accepted for fall 2019.
Questions about applying? Contact Enrollment Services at 360-623-8976 or admissions@centralia.edu.
Minimum Admission Requirements
Associate degree or 90 credits at junior-level standing with at least a 2.5 cumulative GPA
English 101 - English Composition with at a least a 2.0 cumulative GPA
Required Courses
The following courses must be completed prior to earning a bachelor's degree. The courses can be included in the two-year degree or be completed during the bachelor's program in addition to the required courses.
The courses are prerequisites for upper division general education courses and must be completed prior to enrolling in the upper division course.
Successful completion of each of these courses:
College-level math course for which intermediate algebra is a prerequisite (5 credits). Must complete prior to MATH 350.
Distribution elective (5 credits). Must complete prior to PSYC 320
Natural science course with lab (5 credits). Must complete prior to ENVS 440.
Distribution elective (5 credits). Must complete prior to CMST 330.
Communications course (5 credits) in addition to ENGL& 101. Must complete prior to MGMT 360.
The following courses are prerequisites to upper-division accounting elective courses. Students who do not meet the prerequisites will be required to complete the management electives and are not eligible to enroll in any accounting electives.
ACCT& 201, 202 – Principles of Accounting I & II (prerequisites for ACCT 301, 302, 401, 402, 403)
Tuition
The State Board for Community and Technical Colleges (SBCTC) sets the tuition rate.
For the current year's tuition rate, see Tuition & Fees—Applied Baccalaureate Degree Program.
The cost of room and board would be additional.
Financial Aid
For information on applying for financial aid, see Financial Aid.
Scholarships
Students can apply for scholarships online from Dec. 1-March 1. Visit the scholarships page for information and a link to the online application.
Do I need to apply for the program?
Yes, students interested in the BAS-AM program must complete an application and be accepted into the program. All applicants will receive a letter indicating if they have been accepted into the program. Applications are accepted winter quarter proceeding the fall quarter start. For example, if you are interested in starting BAS-AM in the fall, you will need to apply for the program during winter quarter.

Can I start the program any quarter?
No, the BAS-AM program accepts new cohorts every fall quarter.

When are classes offered?
The program is offered in two ways:
1) Traditional setting: You can complete the program in a traditional five day per week setting. Classes are offered 8 a.m. to noon Monday through Friday. The classes may have an online component for homework.
2) Hybrid setting: You can complete the program in a hybrid, two day per week setting. A hybrid setting means part of the course is delivered in the classroom and part of the course is delivered online. Classes are offered 5-7 p.m. Tuesdays and 6-8 p.m. Thursdays. The classes have a significant, 60+ percent online component.

How long is the program?
Most students complete the program in six quarters. This is a full-time, 3 classes per quarter for a total of 15 credits per quarter. The program does not offer courses during the summer, however, some students might need additional general education courses and are encouraged to take those in summer quarter.

How much time will I spend on school each week?
Each course requires an average of 15 hours per week for class time, homework, studying, etc. Since you will be taking three classes per quarter, you should set aside an average of 45 hours per week for school.

Is financial aid available?
Yes, students can apply for financial aid for the BAS-AM program. The Centralia College Foundation also has scholarships available for BAS-AM students.