Campus Map & Parking
Where is Centralia College?
Centralia College is located halfway between Seattle and Portland on the Interstate 5 corridor. Centralia College is in the heart of Centralia, just blocks from the downtown core.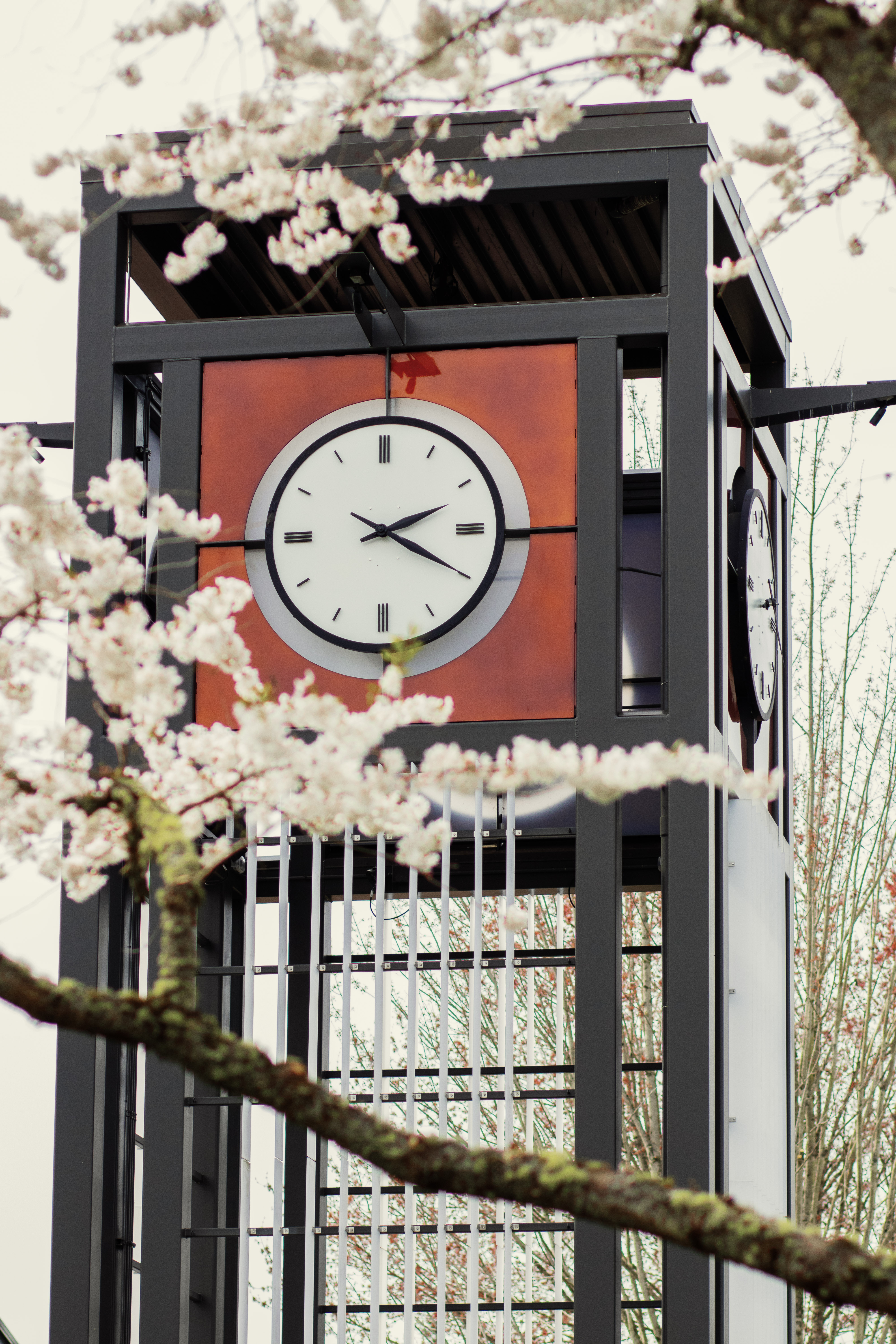 Campus Map (printable pdf)
Directions
Traveling North on I-5
Take I-5 Exit 81 (Mellen Street exit).
Turn right and travel east (right hand turn from exit ramp) on Mellen Street.
Mellen Street angles to the left and becomes Alder Street.
Travel three blocks on Alder until you come to Washington Avenue.
Turn left onto Washington Avenue, and travel three blocks.
You will be at the southwest corner of the college.
Turn right onto Pear Street, and you will be on the south perimeter of the campus.
Traveling South on I-5
Take I-5 Exit 82 (Harrison Street exit).
Turn left and travel east (left hand turn from exit ramp) on Harrison Street.
Harrison Street angles to the right, then to the left, and becomes Main Street.
Turn right from Main Street onto Rock Street.
Travel one block, and you will be at the northeast perimeter of the campus.
Parking

& Permits

Parking is available with a permit during the day in any of the campus parking lots; street parking is also available. Students need to first submit an online request form in the My Profile section of the Student Portal. Passes can then be picked up in TransAlta Commons Room 137. Permits are free. For more parking information, contact the Facilities Office at 360-623-8947.
Special Parking Permits
Students and staff who own electric or hybrid cars will have reserved parking spots available. The electric car parking spots will have 120 volt, 15 amp outlet service for each spot. Vehicle owners will have to submit proof of fuel type to qualify for these designated spots. Cars will have to display proof of permit in their car. Availability of space is not guaranteed, but more spots may open up depending on popularity.

For more information, contact:
Student Parking: 360-736-9391
Electric/Hybrid Car Parking: 360-623-8947
Staff/Faculty Parking: 360-623-8947